---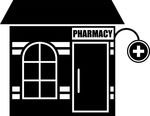 Barbara G. Wells, PharmD, FASHP, FCCP
CPNP Foundation President
One of the ways the CPNP Foundation furthers evidence-based treatment for patients with neuropsychiatric disorders is to focus on the needs of these individuals, their families, and health professionals in general practice settings, including community pharmacies. 1st Avenue Pharmacy is an exemplary community pharmacy specializing in serving the mental health community in Spokane, Washington. Read more.
---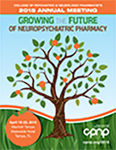 At the CPNP 2015 Annual Meeting, the CPNP Foundation will be supporting some activities and programming featuring the patient perspective, promoting a better understanding of stigma as applied to patients with psychiatric and neurologic disorders, and again supporting the NAMI Walk. Read more.
---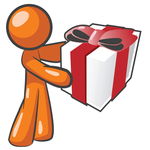 The CPNP Foundation, from time to time, recognizes donors who exemplify the values of the Foundation as reflected in their sustained support, dedication to evidence-based care, and commitment to meeting the needs of patients living with psychiatric and neurologic disorders and their families. We feature Dr. Chris Paxos in this issue of Kaleidoscope. The CPNP Foundation Board of Directors sincerely thanks Dr. Paxos for his commitment to the Foundation's mission. Read more.
---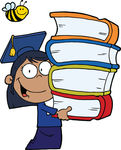 Carla D. Cobb, PharmD, BCPP
CPNP Foundation Board Member
The CPNP Foundation is excited to announce the Defining the Future Research Grant Program for students and residents. Grantees will be required to complete a research project in time to present their results as a poster at the CPNP 2016 Annual Meeting at The Broadmoor Hotel in Colorado Springs, Colorado to be held April 17-20, 2016. Read more.
---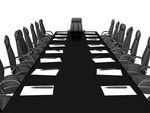 Barbara G. Wells, PharmD, FASHP, FCCP
CPNP Foundation President
The CPNP Foundation Board of Directors has elected five individuals to serve three-year terms on the Foundation Board. The new Board members are Drs. Matthew A. Fuller, Patrick Finley, Jerry R. McKee, Dean M. Najarian, and Michael Z. Wincor. Dr. Fuller will serve as President Elect, and he will become the Foundation's President on January 1, 2016. Read more.
---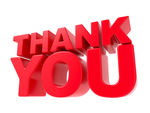 CPNP Foundation wishes to thank its generous donors for 2014. Log-into the CPNP Foundation website to join the ranks as a CPNP Foundation donor now. Read more.
---